2020 was a year of unprecedented challenges that flipped the idea of commuting to a workplace upside down for every employer. Throughout last year, Arlington Transportation Partners (ATP) assisted clients with implementing and enhancing different types of commuter programs and ways to start planning for safe returns to the office in 2021. Many employees spent the year balancing family, work, and becoming teleworking pros.
ATP and the transportation industry continued to evolve by creating customized resources and providing new tools to make transitions easier, commuting more convenient and safer, and planning for 2021 a bit easier. Here's a look at some of the notable resources and tools available to help employers with planning.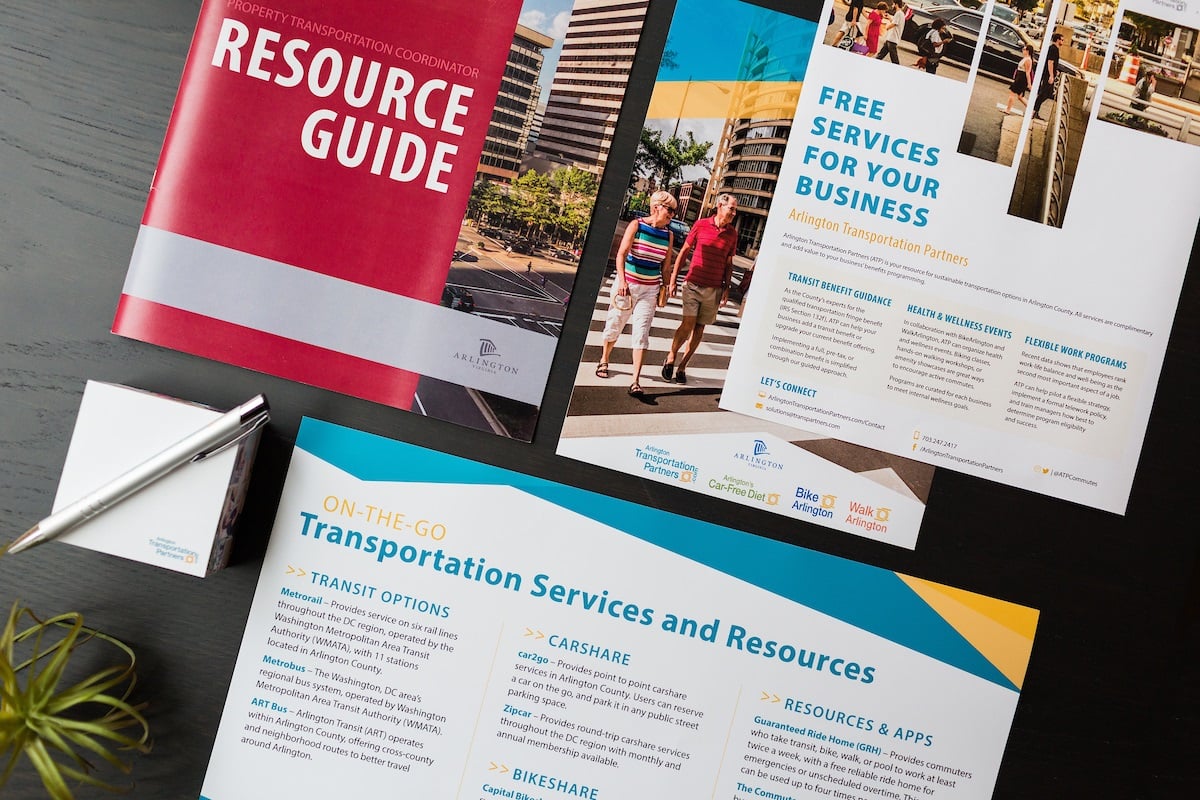 Flexible Workplace Guide
Maintaining social distancing on transit and within the office will continue to be the new normal. Flexible workplace schedules can help employees avoid large crowds during peak commute hours and ensure employers have a certain number of employees in the office on any given day. ATP's new Flexible Workplace Guide includes resources on the types of flexible schedules available and an assessment form to help you identify the right policy for your organization.
Capital Bikeshare eBikes Returned
To make biking a more desirable and convenient option to get around, Capital Bikeshare added ebikes to their existing fleet of bikes last year. The ebikes can be rented from the existing Capital Bikeshare stations with an unlock fee of $1.00, and the first 30 minutes of the ride remain free. Biking is a great way to maintain social distancing while commuting to work or running errands.
Return to the Workplace Checklist
To assist clients in planning a safe return to the office, ATP created a checklist to help identify areas how employees' commutes should be considered within the plans. Whether you need to evaluate existing benefits and amenities or update remote work procedures and policies, the checklist is your first step to planning a safe return to the office.
WMATA's Contactless Payment
WMATA rolled out a contactless way to pay transit fares and manage SmartBeneifts using Apple Wallet on an iPhone or Apple Watch, which is a safe, fast, and convenient way to pay. Riders can hold their device near a card reader anywhere SmarTrip cards are accepted across the DC Metro region.
An Employer's Guide to Creating Sustainable Mobility Programs
Keeping employees engaged when working remotely is a top priority for organizations. ATP's employee engagement tips and the employer's guide to creating sustainable mobility programs can help your organization stay competitive and prepare for a successful 2021. The toolkit includes a variety of complimentary resources and services available to Arlington County employers interested in offering or enhancing competitive transportation benefits to their employees.
What are Your Plans for 2021?
We look forward to all that the new year has in store for your organization and want to help with your transition back to the office by enhancing your commuter programs, creating a return to office plan, and more. Contact us to schedule a complimentary consulting meeting.
Photo Credit: Sam Kittner/Kittner.com for Arlington Transportation Partners