As the fall season ushers in a flurry of activity and increased commute traffic, there's no better time to explore sustainable transportation options. Whether your resident is a seasoned commuter or a student heading back to school, the fall season sees a surge in travel activity, presenting both challenges and opportunities. Arlington Transportation Partners (ATP) are here to help guide you through the different modes of transportation available at your disposal this fall.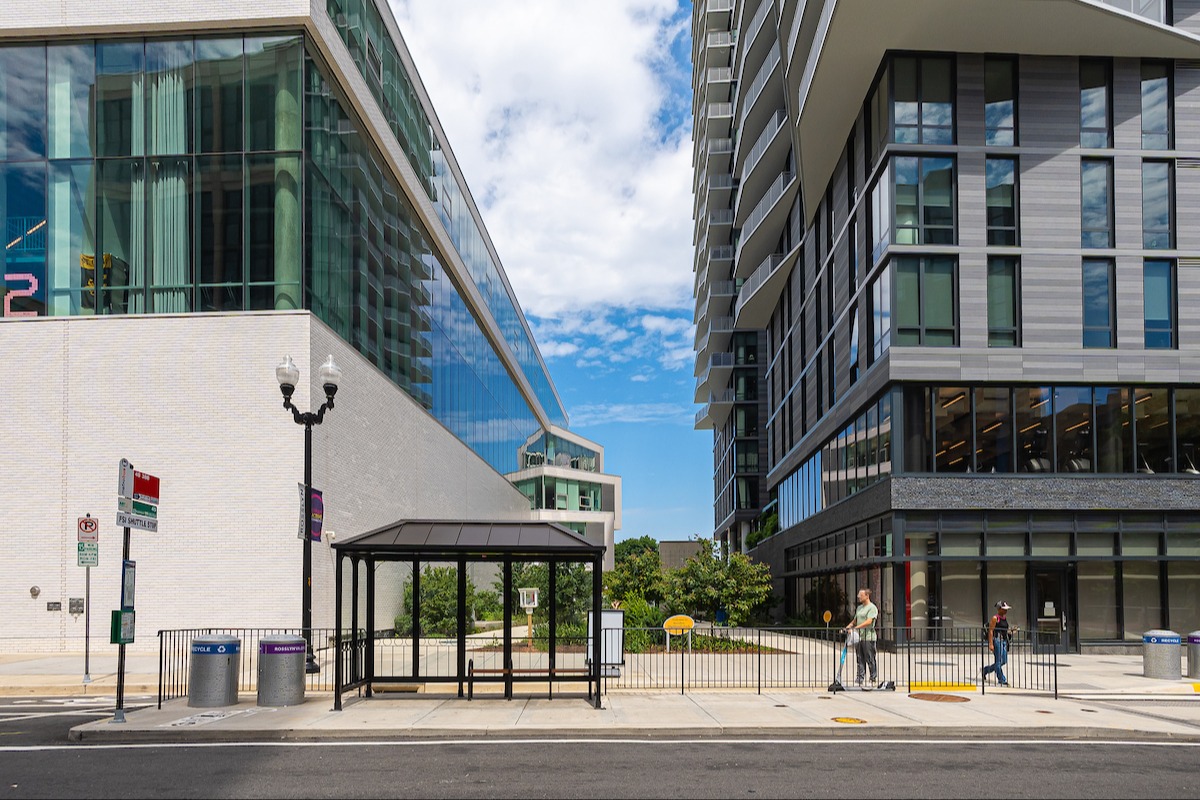 Back-to-School Season
One of the primary factors contributing to the surge in traffic during fall is the reopening of schools and universities after the summer break. As students and faculty return to campuses, traffic congestion intensifies, public transit experiences higher ridership, and carpool lanes become busier. The back-to-school season not only affects local commuters but also impacts regional and city-wide transportation networks, leading to potential delays and overcrowded routes.
Embracing Change:
Whether you're a student returning to school or a professional resuming work, this season's surge in travel can be managed by leveraging eco-friendly alternatives. In this blog, we'll delve into practical solutions that can help alleviate the challenges of heightened commute patterns during fall while reducing our carbon footprint.
Event season
Fall is a vibrant time for events and gatherings, such as festivals, conferences, and sporting events. People from diverse regions travel to attend these events, adding to the overall traffic volume. Additionally, locals may also find themselves navigating through detours and traffic diversions due to road closures for these events, further influencing commute patterns.
This is a perfect take to take advantage of Capital Bikeshare. If you're located within biking distance from your destination hopping on a bike not only benefits your health but also reduces traffic congestion and has a positive environmental impact.
Work and study commutes
While some residents have the flexibility to work remotely, many still need to travel to their workplaces. Allowing residents to create groups within the building to coordinate rides with fellow building residents will not only reduce congestion on the roads but will also strengthen the sense of community within your building.
Impact on the environment
The surge in commute patterns during the fall season presents an opportunity for us to reevaluate our transportation choices and opt for sustainable alternatives. By leveraging options such as Metro, VRE, carpooling, Amtrak, biking, walking, and embracing remote work, we can effectively manage the challenges of increased traffic while making a positive impact on the environment.
Plan Ahead
The increase in commute patterns during fall is a multifaceted occurrence, driven by various seasonal, employment, and educational factors. While it presents challenges such as traffic congestion and environmental concerns, it is also a great time to catch up on a great book or podcast.
This fall, use this opportunity to explore sustainable commuting options and develop innovative transportation solutions at your property. Reach out to your ATP Representative to find out which commute model works best for you.
Photo Credit: Albert Ting/theclickting.com for Arlington Transportation Partners