Arlington Transportation Partners (ATP) helped you earlier this year figure out your best commute option based on your zodiac sign. Now we are helping you plan a successful year and new decade with our predictions.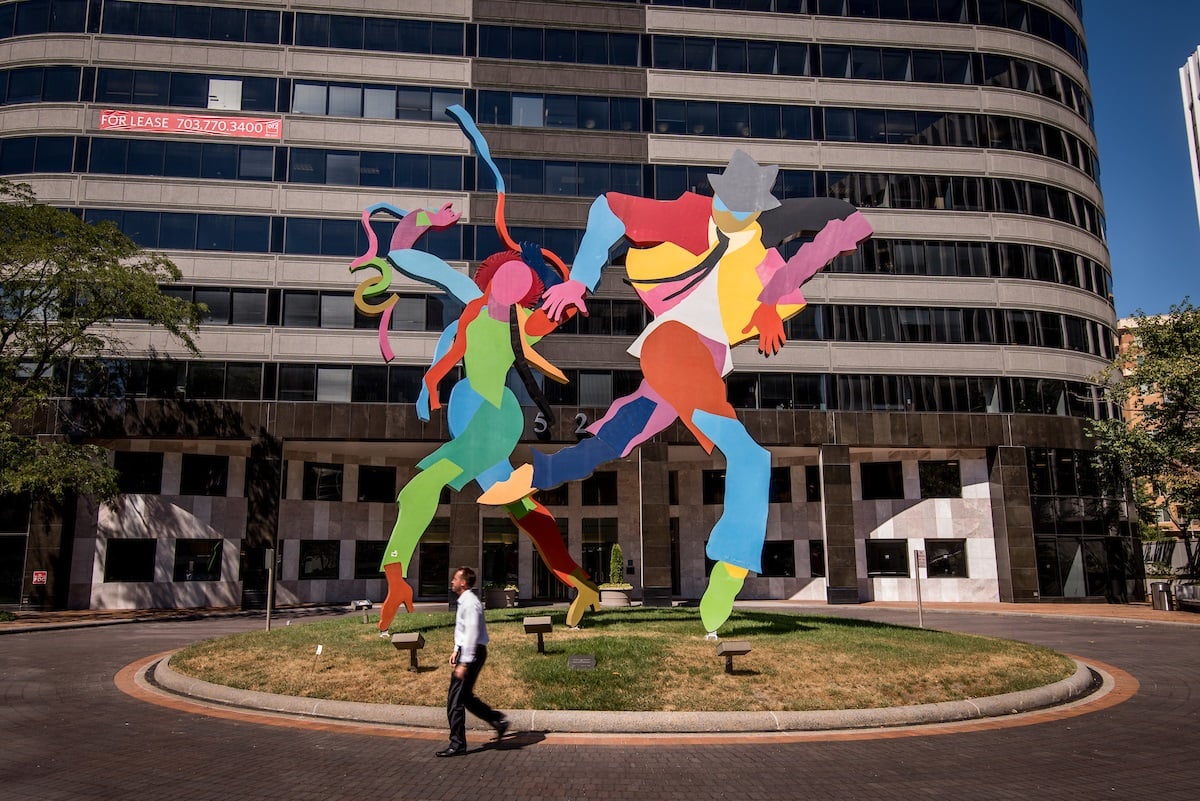 Find Your Zodiac Sign
Aries (March 21-April 19)
Arlington County's new ordinance regarding e-scooters and other shared micromobility devices went into effect on December 31, 2019. Pioneering and adventurous Aries will continue to lead the way regarding e-scooters and other shared micromobility devices in 2020 —at least until the next mobility trend comes along.
Taurus (April 20-May 20)
Tauruses value walking as their main way to travel around and could have even more places to access by foot. The Crystal City BID moves forward with its vision to connect Crystal City residents, employees, and guests with Regan National Airport via a pedestrian walkway.
Gemini (May 21-June 20)
A new decade will bring numerous ways that curious and adaptable Geminis can shake up their multimodal commute options. Be careful not to let indecision get in the way. Try each possible combination at least once in 2020, whether it's carpooling, vanpooling, walking, or taking transit, then pick which works best for you.
Cancer (June 21-July 20)
One million people— or about a third of the area's workforce— reported teleworking at least occasionally, a strong increase over six years. This should please Cancers, who prefer this commute option to keep them grounded in both their work and home lives. Expect telework to grow in the new decade as the workforce changes.
Leo (July 21-August 22)
Confident and enthusiastic Leos love their bike commutes, and Arlington is one of the best places to bike. Recently recognized again as a Silver Level Bicycle Friendly Community, Arlington refuses to rest on its laurels. BikeArlington is scheduling even more bike events, including more Bike to Work Day pit stops, in 2020. Rock those tee shirts with pride, Leos!
Virgo (August 23-September 22)
Vanpooling remains as practical and analytical Virgos' favorite option. Logically, they understand all the benefits to vanpooling, but may worry they've missed something. Be sure to sign up for the Vanpool Connect newsletter to stay on top of the economic perks in 2020 and beyond.
Libra (September 23-October 22)
Peace and harmony bus-riding Libras appreciate all the ways Arlington works to improve bus bays, bus stops, and bus lanes around the County. These improvements will mean happier fellow-bus riders, although it could mean Libras will have fewer opportunities to practice their diplomatic skills.
Scorpio (October 23-November 21)
Resourceful Scorpio commuters will continue to embrace slugging and expand the I-66 slugging network. Still in its infancy, we predict that slugging west to east into Rosslyn will grow as determined Scorpios support this informal ridesharing system into the new decade.
Sagittarius (November 22-December 21)
Sagittarius commuters optimistically know that 2020 will be the year others see the same benefits to carpooling as they do. Jovial Sagittarius carpoolers will win over anyone with their honest and straightforward assessment of this commute option. Just try not to be too impatient when others don't see the light as quickly!
Capricorn (December 22-January 19)
Disciplined and tenacious, Capricorns acknowledge the 2020 summer Metrorail shutdowns, but are in it for the long game. They know the Platform Improvement Project improvements to Orange Line stations will make their commutes even better. No pain, no gain, right, Capricorns?
Aquarius (January 20-February 18)
The dreamers of the zodiac, Aquarius commuters finally will see a dream realized when they can upload their SmarTrip cards to their Apple phones. These mobile SmarTrip cards will roll out sometime in 2020, with an Android version in the works.
Pisces (February 19-March 20)
Imaginative Pisces may see their safe and reliable commute dreams come true as Arlington works to finalize its Vision Zero plan by the end of 2020. Pisces can help provide feedback and look at the big transportation picture with typical compassion and sensitivity, in a way that benefits everyone commuting in and through Arlington.
See What Else a New Decade Has in Store
If predictions aren't your thing, you can always contact ATP for a regular dose of reality as we can help you plan your new commute for the real world.
Photo Credit: Sam Kittner/Kittner.com for Arlington Transportation Partners